Make your
people make
an impact
Founded in September 2018 SourceCo has quickly established a trusted reputation for providing excellent recruitment services. Fast forward to today and SourceCo has established 4 key divisions, Manufacturing, Logistics, Commercial and IT.
"For years I have dreamt about starting my own recruitment business and would often find myself day dreaming about things I would change or do differently if given the opportunity. The dream however felt out of reach, the risk was too great.
After losing my job in 2018 I had truly ran out of excuses and could no longer talk myself out of chasing my dream. With the support of my family, friends and new business partners it was time to be brave and make it happen.
Later that year we would go on to launch SourceCo as an independently owned recruitment business, then the hard work really started.
Fast forward to today and we have maintained strong growth, investing in our business and developing our people along the way. Our team has grown from just myself to a team of 10 dedicated and talented individuals who have not only been instrumental in growing our business but also for developing the great reputation SourceCo has established.
Our journey has been very exciting and with a strong team in place, a fantastic ever growing portfolio of customers and brilliant candidates I am confident we will not only continue to grow but maintain the friendly, engaging approach to all that we do."
Thomas Green
Managing Director
At SourceCo
our team is your team 
At SourceCo our 
team is your team 
We are passionate, strategic and look for innovation in all that we do, SourceCo is ideally positioned to provide temporary and permanent staffing solutions to businesses across Worcestershire. 
Thomas started his recruitment career in 2010 as a Trainee Recruitment Consultant, his love of recruitment and passion for delivering excellent service to his customers saw him quickly progress through the ranks of a national recruitment business.
Fast forward to 2018 and Thomas became the founder of SourceCo Recruitment Limited a life long dream and an opportunity to implement all that he had learnt during his career.
– Finance, Quality & HR Director
Prior to joining SourceCo Becci spent 9 years within manufacturing working for a supplier of tier 1 automotive plastic parts. During her career Becci has gained 360 outlook of the entire manufacturing process from IS0 to finance and HR.
This experience has allowed Becci to carefully construct SourceCos quality and compliance infrastructure to satisfy all employment and conduct legislation and to coincide with the expectations of manufactures who may be subjected to customer audits.
Ross is a Degree qualified individual within Business Management who possess and abundance of experience in building/managing Technical Engineering teams.
With experience recruiting across multiple industries and sectors Ross has the ability to provide a professional service across both blue and white collar engineering.
Keith is a passionate, energetic and professional recruiter. Keiths career within recruitment started after he left the Police force of which he spent 10 years as a Police Constable and then Detective Constable.
Keith started recruitment as a resourcer but his flare for sales and commitment to delivering excellent results saw him progress quickly achieving Senior Recruitment Consultant within 4 years.
– Commercial Recruitment Consultant
Adele Howles is the Commercial Recruitment Consultant at SourceCo. She has 2 years recruitment experience working her way up from admin to 360 consultant, prior to that Adele was in the finance industry working for an accountancy practice.
Adele feels that this helps her to understand both the clients and candidates needs to create the perfect match.
Adrian is an ex engineer and served his apprenticeship with the Metropolitan police. This experience has enabled Adrian to understand many technical aspects for both clients and candidates when servicing their needs.
Having worked in technical recruitment for just over 18 years Adrian's experience is extensive and enables him to provide dedicated advice and support when needed.
Nathan joined SourceCo in September 2019 after several years working for a major high street retailer.
Nathan brings a wealth of customer service experience which has helped build strong relationships with our candidates along with the customers we work with here at SourceCo.
Georgina has been with SourceCo since November 2018 and works within our temporary staffing division.
Georgina prides herself in helping candidates find their dream role and helping Candidates achieve their career Goals. 
Sam is an experienced Technology Recruitment Consultant who heads up our IT and Technical division. With a vast array of experience recruiting for hard to find IT and Tech candidates across the UK with some focus on the Midlands SourceCo can supply Permanent, Contract and Temporary recruitment solutions for a variety of positions.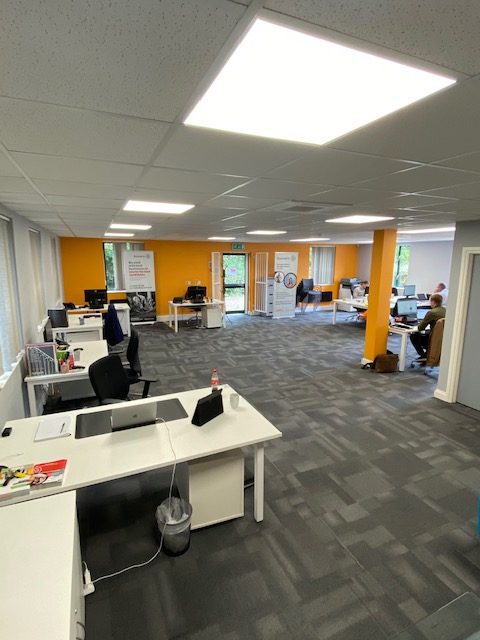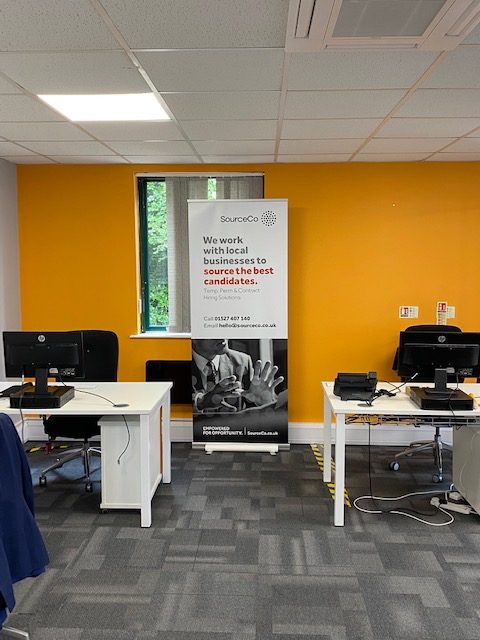 Get your business moving in the right direction. Forward.
Explore the professional world with SourceCo.
We know our clients, we know the market place…

Alacrity House,
Saxon Bus Park
Hanbury Road,
Stoke Prior
Bromsgrove
B60 4AD